Tips for Any Christmas Wedding
The holidays are approaching and so is the Christmas wedding season!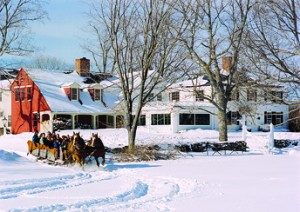 The beauty of snowfall and the spirit of the holidays bring cheer to the heart during the winter. A Christmas wedding is ideal to help bring the magic of the holidays to your special day. There are a variety of holiday features that you can implement for your Christmas wedding, infusing it with the spirit of the holiday.
Christmas weddings can utilize a variety of colors for invitations, cakes, and décor that are uncommon for most other weddings. The bridesmaids and, of course, the bride have a variety of options for colors to wear in a Christmas wedding. Nina Callaway on About.com shares some ideas for a Christmas wedding.
Planning a Christmas Wedding
Details, ideas and tips for a wonderful Christmas wedding
Wedding Colors:
Red and green are natural colors for a Christmas wedding – It is likely that your church or reception site will already be decorated in red and green for other events and holiday parties. But don't feel limited to this palate. Other possibilities, which will work with existing decorations, include:
• silver and white
• silver and light blue
• burgundy, forest green, and gold (as long as the existing decorations aren't too primary)
• gold and cream
Christmas Wedding Invitations:
You'll want to reflect the season and your theme, but you won't want it to look like a holiday card. The solution? Forgo a folded card, opting for the traditional thick white card, with a border and engraved or thermo-graphed text. You can highlight the Christmas wedding theme in the border with white snowflakes, an elegant holly trim, or a drawing of a poinsettia.
Since people make plans for the holidays early, and often have many parties and events to attend at this time of year, you'll want to send your invitations a little bit early – about 12 weeks before the event. You might also consider "save the date" cards in addition to the invitations, which will ensure that those most important to you will be able to attend.
Wedding Cake:
Having each tier look like an individually wrapped package is a popular look that is perfect for a Christmas wedding. You might also do a take on a buche noel or yule log, with a tiered chocolate cake that has holly – either real or made of gum paste – cascading down the side. Use marzipan, an almond paste used in many holiday desserts, as a filling.
Bridesmaids Attire for a Christmas Wedding:
My favorite bridesmaid look for a Christmas wedding is long dresses with shrugs or capelets and a big faux-fur muff. But you can dress them in your wedding colors, give them long wraps or sparkly accessories, all of which will help evoke your theme.
And the Bride Wore:
A Christmas wedding dress needn't be that different from any other kind. Wear the one that flatters you most, and top it off with a long red velvet cape. Or embrace the trend of color in wedding dresses by adding a beautiful red silk sash to the waist of your gown. You could also seek a dress with lots of sparkly beads and sequins to evoke the snowiness of the season. And of course, a faux-fur wrap and muff are always fun.
Flowers and Décor:
Since flowers can be more expensive at this time of year, think creatively. A mirrored platter with pillar candles and sprigs of holly is both elegant and romantic. Buy ornaments in bulk on-line, and create centerpieces of bowls or vases of ornaments. For a simple but elegant look, put pots of poinsettia with a ribbon trim in the center of each table. Fake snow used to be tacky, but there are now very good products available. Set candles or small flower arrangements in the middle of snow. And for my favorite touch, use fake snow instead of an aisle runner. Or, you can always hire a snow-making machine to really make your Christmas wedding a winter wonderland.
Christmas weddings are beautiful with the compliments of a winter wonderland. Holiday cheer goes hand-in-hand with the warmth of a Christmas wedding.
The décor, the cake, and the flowers are just some of the many things that Salem Cross Inn can help you with! Here at Salem Cross in, our expert reception coordinators know how to help plan your Christmas wedding and tailor it to your every need. If you have any questions on Christmas weddings or any other type of wedding, please contact us!
---