Thanksgiving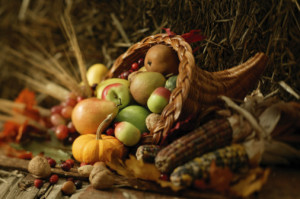 Special Announcement!
Thanksgiving 2020…it'll be a bit different!  But, we've been meeting and thinking and deliberating about how to go about providing a safe and welcoming place for you to continue your traditions of celebrating a day that brings family together.  Reservations must be made by calling the Inn.  We will be serving a traditional turkey dinner, as always. For those who don't eat turkey, we will be offering salmon or stuffed pepper.
So, here is what we've come up with…
HOW TO MAKE A RESERVATION:
Call 508-867-2345 to make a reservation. Our office hours are Tuesday – Friday 10 AM – 2 PM.
Entrée orders for your entire group will be ordered when you make your reservation.
Starter courses and desserts will be selected on Thanksgiving Day.
Payment in full will be made when making reservations.
This reservation cannot be cancelled and is non-refundable. We cannot honor special dining room seating requests and will need to know if anyone in your group has difficulty with stairs because it will make a difference as to where we are able to seat your group.
Please provide us with a cell phone number of one person in the group that we may contact that day if necessary.
SEATING TIMES:
We will be doing seatings this year and we kindly ask you to limit your time to 90 minutes.  This is necessary because we need the time to clean and sanitize the rooms in between seatings.
HOW TO CHECK IN:
When you arrive, park your car and then proceed to the front entrance.
Please remember to wear your mask and to maintain the recommended 6 foot distancing policy while waiting to check in.
Bring your confirmation letter with you to show to the host/hostess when checking in. If there is a long line, feel free to wait in your car until the line goes down.  We will have several people seating parties as they arrive and hope that this will be done in a quick and orderly manner.  If you are part of a larger group, please gather together in the parking lot and once your group is complete, proceed to the check in line.
TRAVEL NOTICE:
We would like you to arrive 15 minutes early.  Please allow additional travel time due to holiday traffic and/or road conditions.  We ask you to be prompt.  All reservations are booked with an allotted maximum seating time that must be adhered to.
REMINDER:
Masks must be worn, properly covering your nose and mouth at any time that you are not seated at your table.  It is extremely important to us that everyone adheres to our rules so that we can do our best to keep all of you, and all of us as safe from sickness as we can.  Thank you in advance!
So, that's a lot to digest, but it really isn't that difficult.  We all want a nice, smooth, joyful celebration of Thanksgiving and we're happy that we are able to provide a beautiful atmosphere and delicious, fresh, homemade food for you to enjoy!  Look forward to seeing you!
PLEASE BE SURE TO SHARE THIS INFORMATION WITH EVERY MEMBER OF YOUR PARTY!