Editors' Choice Award
Salem Cross Inn is a Romantic Place for Couples to Celebrate Their Relationships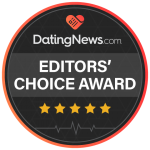 Nearly 70 years ago, Martha Salem-Leasca's father stumbled upon an old farmhouse for sale about two hours outside of Boston in the quaint town of West Brookfield, Massachusetts. Today, that farmhouse is Salem Cross Inn, a charming and romantic fine dining restaurant — but that wasn't its initial purpose.
It dates back to the 1700s and was passed down through seven generations. The home was well lived-in when Martha's dad decided to buy it.
"He wanted to fix it up for his brother, who was getting married. He thought it would be a cool wedding gift," Martha said. "They got in there and started working on things, and it turned out it was a rundown mess of a farmhouse."
The brothers started stripping away all the layers of built-up paint and plaster to unveil original hand-planed boards and handmade nails. The bones, as they say, were exquisite. So they decided to restore the structure and make it into something beautiful.
---