Hours of Operation
Please note that our hours change depending on the time of year, and are different for the Main Dining Room, Hexmark Tavern, and Office.
Scroll down to view hours for each. »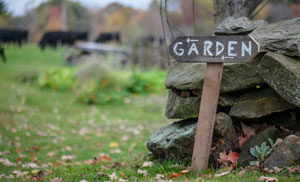 ---
Main Dining Room Hours:
Open Full Schedule:
MARCH 29–DECEMBER 30, 2018
Tuesday to Friday (Lunch & Dinner) – 11:30am to 9:00pm
Saturday (Dinner) – 5:00pm to 9:00pm
Sunday (Dinner) – 12 Noon to 8:00pm
---
Special Holiday Notes
New Year's Eve we open at 5:00pm.
Valentine's Day we open at 5:00pm.
Super Bowl Sunday our Dining Room will be open from 12 noon to 3:00pm.
We are closed for the following holidays: Christmas Eve and Christmas Day, New Year's Day, Independence Day, Columbus Day
For Easter, Mother's Day, Father's Day, Thanksgiving, and New Year's Eve we are open and offer special menus. Please visit our Event & Holiday Calendar to make reservations, purchase tickets, and to learn more.
Hexmark Tavern Hours
Open Full Schedule:
MARCH 29–DECEMBER 30, 2018
Tuesday to Friday (Dinner) – 4:00pm to 9:00pm
Enjoy Live Entertainment –
Every Friday night starting at 6:30pm
---
Office Hours
Tuesday to Friday – 10:00am to 4:00pm