Do-It-Yourself Folk Art Crafts
Primitive American folk art is a favorite among those who love traditional country-style home décor.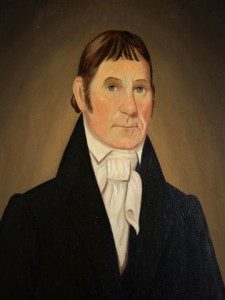 The term folk art originates from the crafts produced by indigenous cultures or the working class. Therefore, this style of art tends to utilize everyday objects that create a rustic feel. Folk art crafts are typically made from everyday materials such as woods or recycled farm tools, and paint shows signs of wear. Folk art crafts are perfect for gifts or decorations for the home.
One of the great things about making folk art crafts is that skill is not a necessity. Many traditional folk art painters were self-taught, and therefore aspects such as scale and perspective become irrelevant in their work. With the right tools, just about anyone can produce charming folk art crafts. The best part about folk art crafts is that you don't need to worry about finding materials that are in great shape, since the distressed look is what makes folk art crafts unique!
Old windowpanes are excellent folk art craft materials. In each of the four sections, you can install chalkboards on which you can write grocery lists or chore lists and hang on the wall. Or you can place vintage photos in each section and use the windowpane as an antique picture frame. Pegs can be installed on the wooden frame for hanging jewelry or keys.
A simple welcome sign can be made from a wooden slab. Either stain the wood or paint it (without worrying about visible brushstrokes). If you choose to paint your welcome sign, sand the edges in order to create a distressed look. Then, use a stencil to paint your welcome message, or, if you'd prefer a more primitive look, simply freehand the letters.
Creating a vintage wood stain is a great way to create the illusion of wear and tear on your folk art crafts. Soaking coffee grounds in vinegar overnight will produce a unique wood stain. Home Heart Craft explains the steps for making your own woods stain below.
What to do: Snip off a piece of steel wool. About a 1/4 of the whole poof. Put it in a closeable container. Sprinkle about 1/4 cup of used coffee grounds and fill it almost to the top with vinegar. Shake it all together and let it sit overnight. Rub down the unfinished wood with the steel wool… I did two coats, and let it sit out in the sun for 20 minutes or so. Brush off the coffee grounds…
Repurposing old farm tools is another easy way to make primitive folk art crafts. You can hang coats or kitchen utensils on the end of an old rake, for example.
Get creative! Visit your local wood supplier and see what neat materials you can find. Places such as the Salvation Army are also great for finding old furniture that can be repurposed for primitive folk art crafts. All you need to make your own folk art crafts is an ability to give old scraps a new purpose.
If you are a lover of folk art crafts and early-American décor, you will love visiting Salem Cross Inn in West Brookfield, MA. As you dine on our locally-grown food, you will find yourself transported back in time in our 1700s era farmhouse with antique décor. Contact us to learn more about our special events, or to make a reservation today!
---