Valentine's Day
Love is in the air, and it's time to start thinking about Valentine's Day!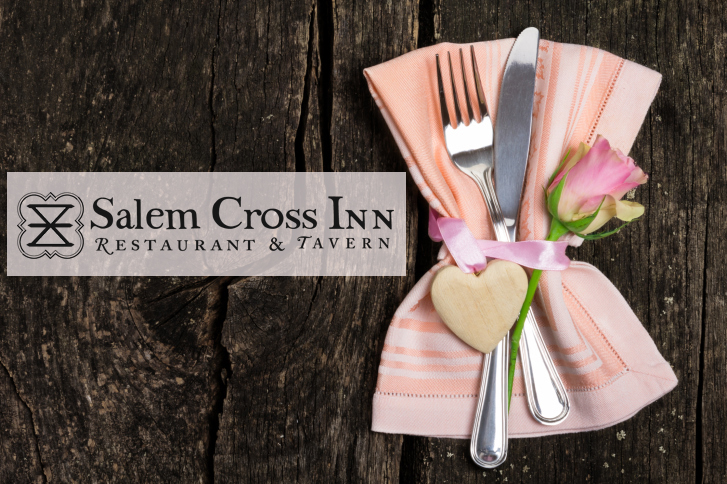 Bring your significant other and have dinner with us at Salem Cross Inn for Valentine's Day.
We will be serving our Dinner Menu from 4-8 pm on Tuesday, February 14 in addition to these specials below.
Valentine's Day Specials 2023
Offered Tuesday – February 14th
Starters 
Oysters on the half-shell   16
champagne mignonette; ginger cocktail sauce
Pink Peppercorn Crusted Lamb Lollipops   17
mint & pomegranate glaze, grand marnier macerated pom seeds
Entrées
Drover Roasted Prime Rib Au Jus   32
Atlantic Swordfish "Oscar"   38
crab asparagus cake, bearnaise sauce
Champagne & Asparagus Risotto   28
hearth dried roma tomatoes, asiago, roasted acorn squash, hollandaise sauce, toasted gorgonzola bread
Sweet Endings
Chocolate Seduction   8
flourless walnut crusted chocolate terrine with crème anglais
Strawberry White Chocolate Tiramisu   8
brandy & espresso soaked lady fingers, sweet marscarpone, fresh strawberries
Love Bird Cream Puffs   9
sweet vanilla pudding, hot fudge sauce, raspberry coulis, whipped cream
. . . Menu subject to change . . . 
Call us today at 508-867-2345 to make your reservations.