History
Salem Cross In history will go here. Also, you might want to consider faily history, and maybe a short fun bio for you all–likes, hobbies, roles at the inn, family info etc.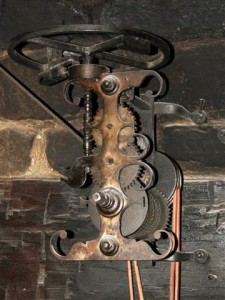 Below is some info from your old history page, in case you'd like to keep it.
1700 Roasting Jack
Colonial dining at Salem Cross Inn would not be complete without our Roasting Jack. It's an elegantly simple system of weights, cogs, and pulleys that work together to turn a spit. The c. 1700 Roasting Jack is the nation's only known operating device for preparing beef, game and fowl at an open hearth. Learn more about our Roasting Jack used for the Fireplace Feast.