Tips for Eating Gluten-Free at Restaurants
In today's world of fad diets, eating "gluten-free" has become quite popular.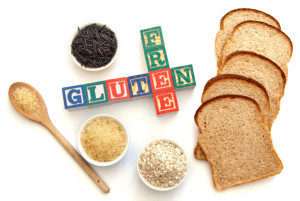 Everywhere one looks, there are "gluten-free" recipes and books dedicated to that lifestyle. Being gluten-free consists of avoiding foods with protein gluten, such as wheat, barley, and rye.
While eliminating gluten from one's diet can be good for the waistline, and stomach, there are people who are severely allergic to gluten. They have what is known as celiac disease. People with celiac suffer from inflammation of the intestines when they consume gluten, or any food contaminated with gluten. There are an estimated two to three million people with celiac disease in the United States, and The National Foundation for Celiac Disease estimates that about 18 million Americans have a gluten sensitivity. Whatever category you fall under, dieting, celiac, or gluten sensitive, staying gluten-free at home is easy. However, eating at restaurants can be a little trickier. Here are a few tips to eating gluten-free at restaurants.
Tell Somebody
When you first arrive at the restaurant, speak with the hostess or ask to speak to a manager about your aversion to gluten. You may even want to call ahead. Find out if the restaurant has gluten-free options or if they can accommodate your needs before you sit down. This well help the staff to prepare anything special. Luckily, with this new trend of going gluten-free, a lot of dining establishments will already have pre-mediated options. However, double check to make sure that they cook and prepare everything separate from any gluten products. Even preparing your meal with the knife used to slice bread with could make you ill if you are gluten-sensitive.
No Gluten-Free Options? No Problem
If a particular establishment does not have a separate section on their menu for gluten-free meals, there are ways to eat there that will still be beneficial to you, especially if you have already prepped the staff with your request. First, salads with balsamic vinaigrette are a safe bet for an appetizer. Neither contain gluten products, since lettuce and vegetables should be fresh and prepped separately. As for other vegetables with your meal, keep it simple. Veggies sautéed with olive oil, garlic, salt and pepper should be fine. Meat, poultry, and fish are gluten free as long as they are not marinated or battered. Ask for meats "plain", with no seasoning besides salt and pepper. Make sure they are not fried, and only ask for the meats grilled, broiled, and baked on a clean surface to ensure no contamination. Milk, eggs, and cheese are gluten-free if they are in their original state. Most dairy products are gluten-free, with the exclusion of some cheese blends. For your starch, a plain baked potato (white or sweet) or white rice should do the trick.
Be Nice
If your order doesn't come out right the first time, ask them to try again. Explain what is wrong with the dish, but in a nice, polite manner. The staff may not get many gluten-free requests, or they could be very busy. If you are kind and courteous, it will guarantee that you get what you want the second time around and every visit after that.
If you do not want to deal with mistakes, or with a possible contamination, Salem Cross Inn in West Brookfield, MA has myriad gluten-free options on their menu sure to please you and your taste buds. We assure you that you will come back for more of our options again and again. To see some examples of what selections can be easily made gluten-free, see our menu here. Watch out for the symbol next to menu items that indicate that they can be made gluten-free. Then make your reservation with us today!
What is your favorite gluten-free dish?
---