Thanksgiving Cocktails and Drinks to Pair with Dinner
Thanksgiving is a time of year to break out time-honored recipes that have been passed down for generations.Wine, cider, and eggnog are most frequently paired with alongside these ancient family recipes. This year, spice things up a bit by pairing fun Thanksgiving cocktails with your grandma's stuffing from the 1800s. Here are a few different ideas for Thanksgiving drinks that will leave your guests thirsting for more.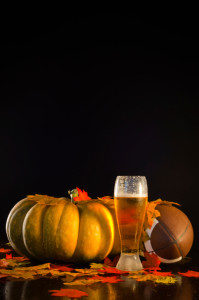 1. Seasonal Beers
Craft beers are dramatically increasing in popularity, and what better way to show off to your family than bringing some that will taste great with dinner? The coveted pumpkin beer is a great complement to the flavors of fall. We recommend Southern Tier Pumpkin, Sam Adams Harvest Pumpkin, or Shipyard Smashed Pumpkin, as these are filled with bursts of spices, such as cinnamon and nutmeg, which will contrast well with more savory dishes. After dinner, Brooklyn Brewery's Black Chocolate Stout makes a nice complement to chocolate-y desserts.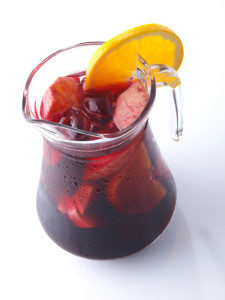 2. Sangria
Instead of breaking out an expensive bottle of wine, try your hand at a festive sangria recipe. Rather than the traditional citrus fruits found in a regular sangria recipe, choose seasonal fruits like apples and pears to soak in the drink. Add a few sticks of cinnamon, cloves, and a dash of vanilla to turn a summer drink into a Thanksgiving one.
3. Cranberry Cosmo
Just about any drink that involves cranberry can easily become a Thanksgiving cocktail. (And there are a lot of them!) In order to class up the common Cape Codder, add a splash of lime juice and Cointreau to the vodka and cranberry juice. Skewer a few cranberries on a toothpick and rest it on the rim of the drink to give it a festive look.
4. Salted Caramel Apple Martini
This drink blends the flavors of salted caramel vodka with apple cider in a whirlwind of tastes that are as sweet as chewing on a caramel apple. It pairs well with turkey and stuffing, but also makes a great aperitif. Watch the tutorial here: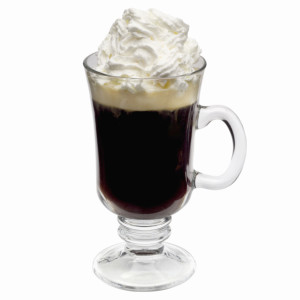 5. Irish Coffee
Whether or not your family is Irish, this after dinner drink will knock their socks off. Tradition typically causes coffee to be an important part of Thanksgiving dessert (thanks to all that tryptophan), and what better way to do it than turn it into a cocktail! Simply mix freshly brewed coffee with Irish whiskey and a dash of brown sugar. Top with whipped cream.
While hosting Thanksgiving dinner might usually be in the cards for you, we understand how stressful it can be. At Salem Cross Inn in West Brookfield, MA, we like to offer our guests a chance to let someone else do the cooking (and mixing). Contact us to make a Thanksgiving Day reservation today. We'd be happy to make any of the above cocktails for you that will complement our special Thanksgiving menu.
What does your family typically drink with their Thanksgiving dinner?
---