Salem Cross Inn New Year's Traditions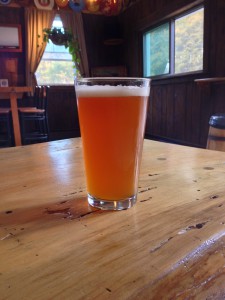 The Salem Cross Inn has had a long-standing history with New Year's Eve. We have always enjoyed being a part of a holiday that brings people together with the hope of new beginnings. It is a night where we bring together some of our traditional experiences such as mulling apple cider and our classic dinner menu with the nation's traditions like dancing the night away and counting down until midnight. Throughout the year we have the luxury of watching so many people start new traditions in their lives. From weddings, parties commemorating significant life moments, birthday and holiday dinners, and all the moments in between. New Year's Eve is the final night of the year where we can reflect and wrap together the year that has gone by and start to admire the year that is about to greet us.
The Ball Drop
Part of the American tradition is at 11:59 a glass ball; being made up of 32,256 LEDs it weighs 11,875 pounds, starts it descent to represent the ending of the year. This tradition started in 1904 and since then the celebration has continued to get larger every year. Today people travel from all over the world to go to Times Square to watch the festivities. It is estimated that over 1 billion people watch this symbolic event. Whether you are celebrating with us in West Brookfield, Massachusetts or in Times Square itself everybody knows and loves this historic traditional moment in America.
Your New Year's Resolution
At the beginning of every year many people use this time to make a new start and make goals for the upcoming year. Part of a resolution is to improve either their personal life or improve their community somehow. This tradition helps people to have a clean slate and rethink what they personally want to work on in the coming year. Many people make resolutions to spend more time with their friends and family, and with the Salem Cross Inn's New Year's Eve Holiday celebrations you can commemorate 2017 over an incredible meal surrounded by family and friends.
The Salem Cross Inn invites you to welcome the New Year with our family. We are still accepting reservations for our main dining room where guests will be able to order off the main menu as well as the special Chef Features. You can contact us for your reservation by calling 508-867-2345. On behalf of the entire Salem family, we would like to wish you and yours a joyous and healthy 2017.
---