Memorable New England Staycation Ideas for the Family
How many times have you come home from a trip and thought to yourself, "I need a vacation after that vacation"? While travel is an important part of a culturally-rich life, many of us will live our entire lives without ever fully-experiencing the region in which we call home. Considering all of the rich history our corner of the Earth has to offer, that's a shame. So instead of jetting off to the hot travel destination of the moment, plan a New England staycation! Pack the kids in the car and visit some of the amazing sights right here in Southwest Worcester County.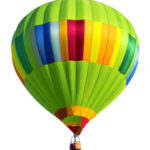 Just because you are not going to take a plane for your vacation, doesn't mean you can't take to the skies. Aerial Adventures in North Brookfield offers hot air balloon rides for anywhere from one to eight people. Fall in love with your own hometown as you watch the sun rise on the Earth below. Best of all, they fly year-round, so you can watch the flowers bloom in the spring, the snow fall in the winter, and everything in between. Aerial Adventures is located at 57 Shore Road North in Brookfield. To schedule your hot air balloon ride, call 508-867-2008 or e-mail aerialad@meganet.net.
We typically reserve orchard trips for the autumn. Something about the crisp, fall air makes us crave a crisp, fresh apple, but orchards are fun year-round! In fact, many sour apples, such as the Lodi, Quinte, and Crabapple, actually peak in the summer months. Brookfield Orchards offers these and many more locally-grown apples, plus, fresh-baked goods, candies, and a delightful assortment of jams, jellies, and other country store items. Best of all, admission and parking are free. After enjoying the sights, sounds, and smells of the orchard, make sure to grab one of their famous apple dumplings with ice cream – a perfect treat to end a perfect day. For more information on Brookfield Orchards, visit www.brookfieldorchardsonline.com.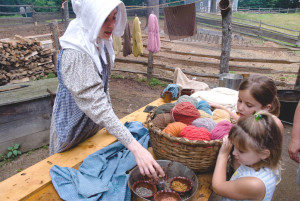 Of course, no staycation in this area is complete without a trip to the old standby – Old Sturbridge Village. We may not be able to time-travel for real, but while you are at Old Sturbridge Village, you won't remember that. From glassblowing and beekeeping to a working farm and cooking demos, learn about our past by immersing yourself in it. With an ever-changing list of events and programs, each trip to Old Sturbridge Village provides a uniquely fun and educational experience. For a list of upcoming events, hours of operation, and more, visit www.osv.org.
With all of this excitement, you are bound to work up quite an appetite! So why not keep the traditional theme going with a dinner at Salem Cross Inn? Our 18th century farmhouse is nestled on 600 acres of New England countryside, making our views are great as the meals we serve. Though it is rich with history, the house, turned restaurant and tavern, offers seasonal menus made with locally-sourced ingredients. We even host special events such as our Fireplace Feasts that pay tribute to years gone by with incredible food and fun for the whole family. It is safe to say that eating at Salem Cross Inn is not just a meal, it's an experience. To make your reservation, visit www.salemcrossinn.com.
---