5 Unique Date Ideas to Try this Summer
So it is time to plan date night, and you want to spice things up. Whether it's your first date, or your 50th, trying to come up with new and exciting date ideas can be difficult for anyone.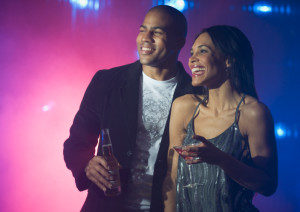 If you want to impress your date, or are bored with the traditional dinner and a movie routine, then these unique date ideas will be sure add a different dimension of fun to your date night.
1. Sky Diving
If you're looking to try something new and adventurous, try skydiving on your date. Experiencing this thrill together would definitely make for an exciting trip. Look into local skydiving locations and the logistics of skydiving before you plan this date. You and your date will want to be properly prepared before you make a decision to jump. Make sure to document this day, because this will be a date you'll never forget. Finish it off with a hearty meal for one fun-filled day.
2. Amusement Park
If you're just seeking a little thrill, amusement parks can be a good place to find it. Amusement parks are fun place for you and your date to feel youthful. Take a ride on a crazy roller coaster or play carnival games until you win the biggest stuffed animal. Try a water park during the hot summer months for a cooler date.
3. Mud Run/Color Run
If you're looking to do something physical on your date, try a mud run or color run. These fun runs and obstacle courses are hosted all over the country. You can complete these races by working together, or motivate each other with some friendly competition. Once you cross the finish line, celebrate with some food or drinks. This is a great date experience if you're looking to bond. If you're not afraid to get a little dirty, try one of these races in a location near you.
4. The Spa
If you're looking for a more relaxing date, try heading to the spa. It's a great way to unwind after a stressful work week. You and your date can get side-by-side massages and body treatments, or non-polish manicures and pedicures, where you can talk, or just enjoy each other's company. If the facilities have them, try taking a sauna or steam together too for ultimate relaxation.
5. Dining Events
Of course, bringing a date out for dinner is perhaps the most clichéd of date ideas. However, you can change things up by bringing your date to a special event at a restaurant, whether it be a tasting, a night with live entertainment, or a large prime rib roast.
If you're a fan of reading murder mystery novels or CSI, then a night out at a murder mystery dinner would be a unique change of pace. At these dinner theaters, the diners are encouraged to try to solve the mystery as they eat a delicious meal and watch the performance. Take your date to one of these theaters and work as a team to figure out who the murderer is while enjoying the show.
Salem Cross Inn, in West Brookfield, MA, has something special to do for all seasons. The final Murder Mystery Dinner of the year is on August 15th, but there are also  Fireplace Feasts throughout the winter. Whatever you end up doing for your date night, Salem Cross Inn is here to make it the best one possible.
---