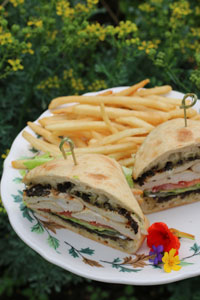 Hexmark Menu
Our MA restaurant dinner menu is a combination of fine, colonial cuisine and local, fresh ingredients. During the summer months, we use the bounty from our gardens to prepare what we offer on our menus. When we don't have enough, we enhance our harvest with that of our local farmers. We want you to enjoy the freshness of ingredients that are picked and cooked in the same day. We invite you to take a stroll through our gardens and enjoy our majestic New England view.
View our Printable Menu Here.
Before placing your order, please inform your server if a person in your party has a food allergy.