Easter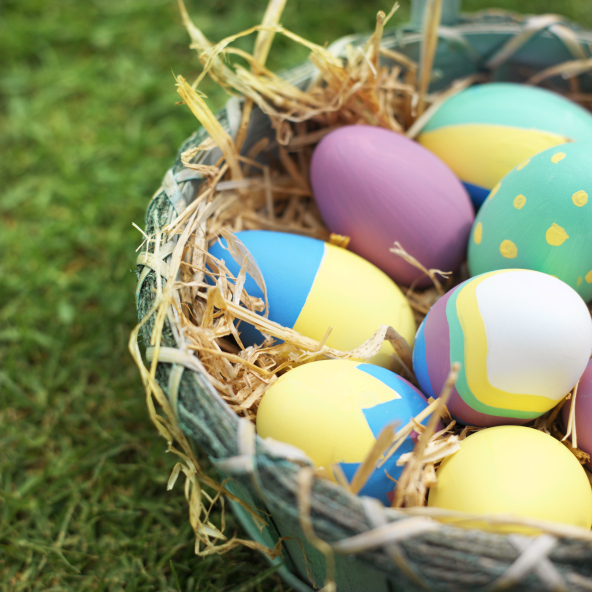 Sunday, April 9, 2023
Easter is a great time to get together with family or friends and enjoy a home-cooked feast, and what better place to spend it than here at Salem Cross Inn! Tables fill up quickly so please make your reservations early.
Our Dining Room is open from 11:30 to 3:00 with reservations on the half hour.
Easter Menu
Mom's Favorite Strawberry Mimosa    8
APPETIZERS
Spring Pea & Bacon Spread with toasted crostini & crudite   8
Hot Artichoke & Spinach Dip with Hadley corn tortilla chips   8
Maple Bacon Wrapped Scallops   12
New England Seafood Chowder  6
Classic Shrimp Cocktail   11
ENTRÉES
entrées include a tossed garden salad with house creamy Italian dressing, fresh whipped potatoes, buttered green beans, homemade rolls and muffins, coffee, tea or milk
Maple Glazed Easter Ham…pineapple chutney   28
Spring Lamb Stew…parsnips, carrots, turnips & peas  28
Honey Dijon Broiled Salmon…dill crumb topping   30
Drover's Roast Prime Rib…au jus   35
Baked Stuffed Chicken Breast…sausage & sage stuffing, supreme sauce  28
Succotash Roasted Stuffed Red Pepper…corn, beans, spinach, & onions, fresh herb oil   26
Child's Fried Chicken Fingers   16
Child's Ham Dinner   16
Child's Prime Rib Dinner   31
served with whipped potatoes & buttered green beans  (ages 10 and under)
HOMEMADE DESSERTS
Decadent Brownie Sundae
Hot Fudge or Strawberry Sundaes
Coconut Cream Pie
Lemon Trifle Mousse with blueberry sauce
Rustic Bread Pudding crème anglaise, caramel sauce
Raspberry Sorbet raspberry coulis
7% State and Local Tax and 20% Service Fee will be added.   Minimum charge per person is  $16
Download a printable copy of our Easter menu
Menu is subject to change due to product availability
Reserve Your Seat Today!
Reservations can be made by calling 508-867-2345 during office hours Tuesday – Friday 10 a.m. – 2:00 p.m. Please leave a message and a daytime phone number if you are unable to reach us and we will return your call.